TRE Link to DFW Airport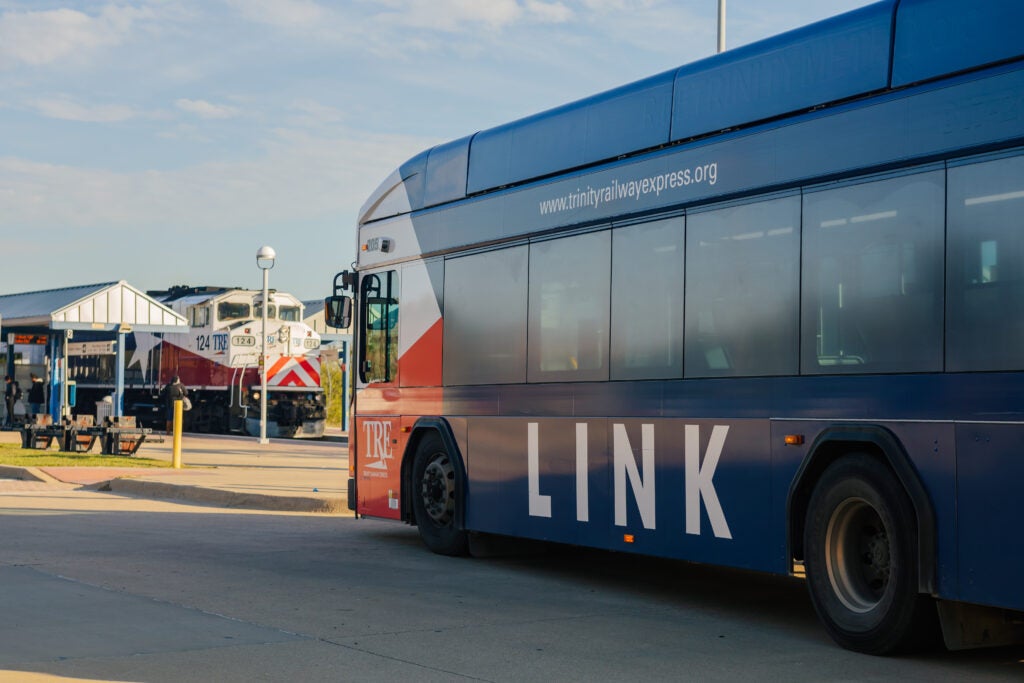 Trinity Railway Express riders can travel directly to DFW Airport Terminal B by riding TRE to CentrePort/DFW Airport Station and then boarding TRE LINK at Bus Bay A. TRE LINK operates every 20 minutes on weekdays during peak periods. The service time is every 40 minutes during off-peak hours and on Saturdays. Service begins at 5:48 a.m. from Terminal B and at 5:32 a.m. from CentrePort/DFW Airport Station. TRE LINK does not operate on Sundays.
Upon arrival at Terminal B, walk to TEXRail's DFW Airport Terminal B Station or DART's Orange Line at Terminal A. For free connections to Terminals A, C, D and E, ride Terminal Link before going through security or Skylink after going through security.