Santa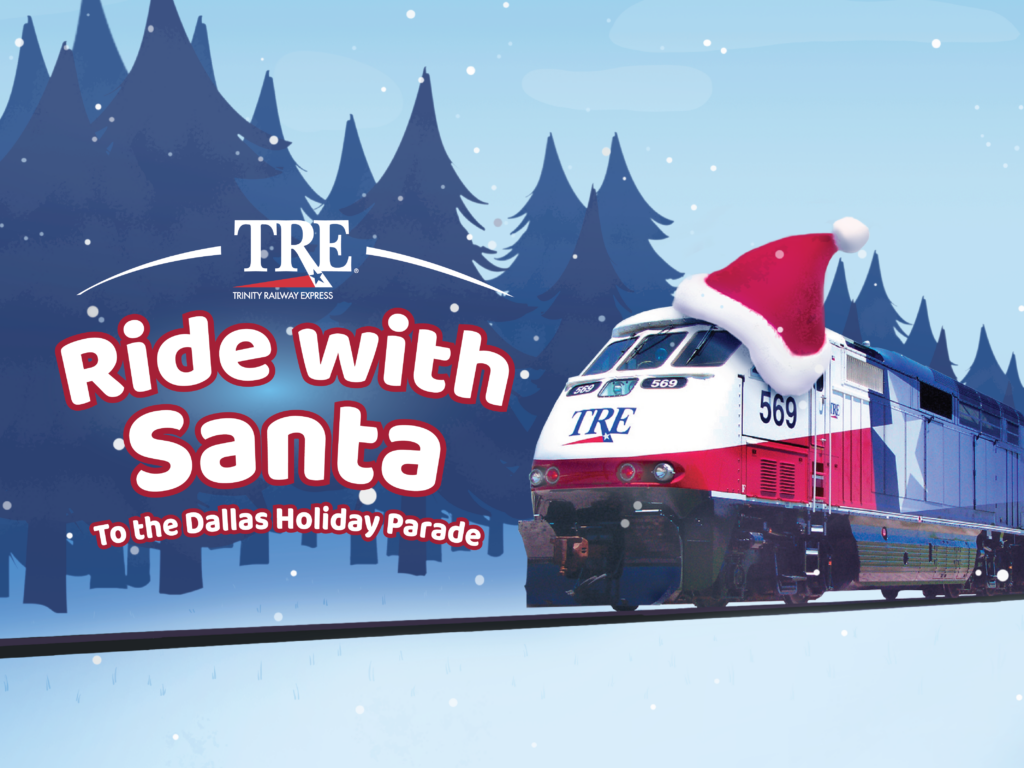 Ride with Santa on TRE to the 2023 Dallas Holiday Parade
The Trinity Railway Express (TRE) is delighted to invite all of our North Texas residents to join us on Saturday, Dec. 2, for a train ride with Santa and Mrs. Claus to the 2023 Dallas Holiday Parade.
Santa and Mrs. Claus will join TRE riders for the special holiday ride to this year's festivities. Each train ride will end at EBJ Union Station with live musical performances and promotional giveaways, as well as photo opportunities with the Claus family.
TRE will offer two opportunities to ride to the parade this year. With stops at each of the 10 stations between Fort Worth and Dallas, we invite everyone to join us for a fun and festive ride with plenty of time to spare to enjoy the parade.

*Saturday, Dec. 2 only